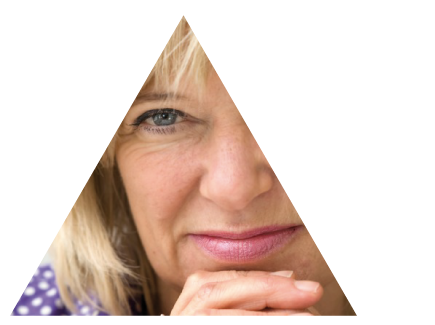 Who am I?
Ever since I studied psychology, I have been fascinated by leadership: who is actually influencing whom? As a student-administrator, I actively participated in change processes. Subsequently, I worked as a lecturer at the University of Amsterdam, teaching introductory psychology to first-year students of social psychology.
Eventually, a scientific career was not my only ambition - I was also very interested in the practice of psychology. I developed my skills in the field of interrogation techniques to an expert level, and I have trained a large number of police officers. During interrogations in a professional context, there is a thin line between positive and negative influencing. While training police personnel, professionals and higher-level managers, I have found that it is crucial to know one's own motives and to face them.
With this experience, I continued my career in 1999 with leadership institute De Baak. Over the years, I have innovated, developed and partly run the senior leadership programmes for De Baak in my role as leader and member of the management team. As a senior programme director , I used to be responsible for the (inter)national 'executive leadership' programmes and for key accounts in this field. Now I run my own leadership development practice for individuals and organizations and work as associate at de Baak, Mannaz and THNK. I co-own the beautiful officespace "Karavanserai Amsterdam", together with my partner Carlo Pedroli. A haltingplace for professionals and leaders and home for our own courses and the courses for the "House of deep democracy". I sttachment and bonding in (leadership) relationships.